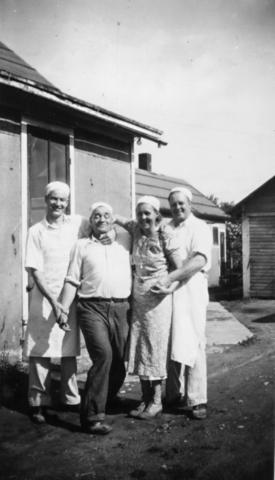 Trenary Home Bakery was founded in 1928, and has been a big part of Upper Michigan's culture for over 90 years. To honor the history of the bakery and those who love it, we are starting a blog series that will explore the history of the bakery. 
This will series will encompass a wide variety of subjects related to the bakery, including equipment used, recipes, employees, stories from customers, etc.. 
We need you to share your stories, photos, and memories of the bakery with us! Please let us know what you are interested in learning about. All suggestions are appreciated. 
At the end of every month we will randomly select a winner from toast lovers who have submitted stories or photos, and they will win a free Toast Jar! 
Please submit stories, photos, or topic suggestions to info@trenaryhomebakery.com