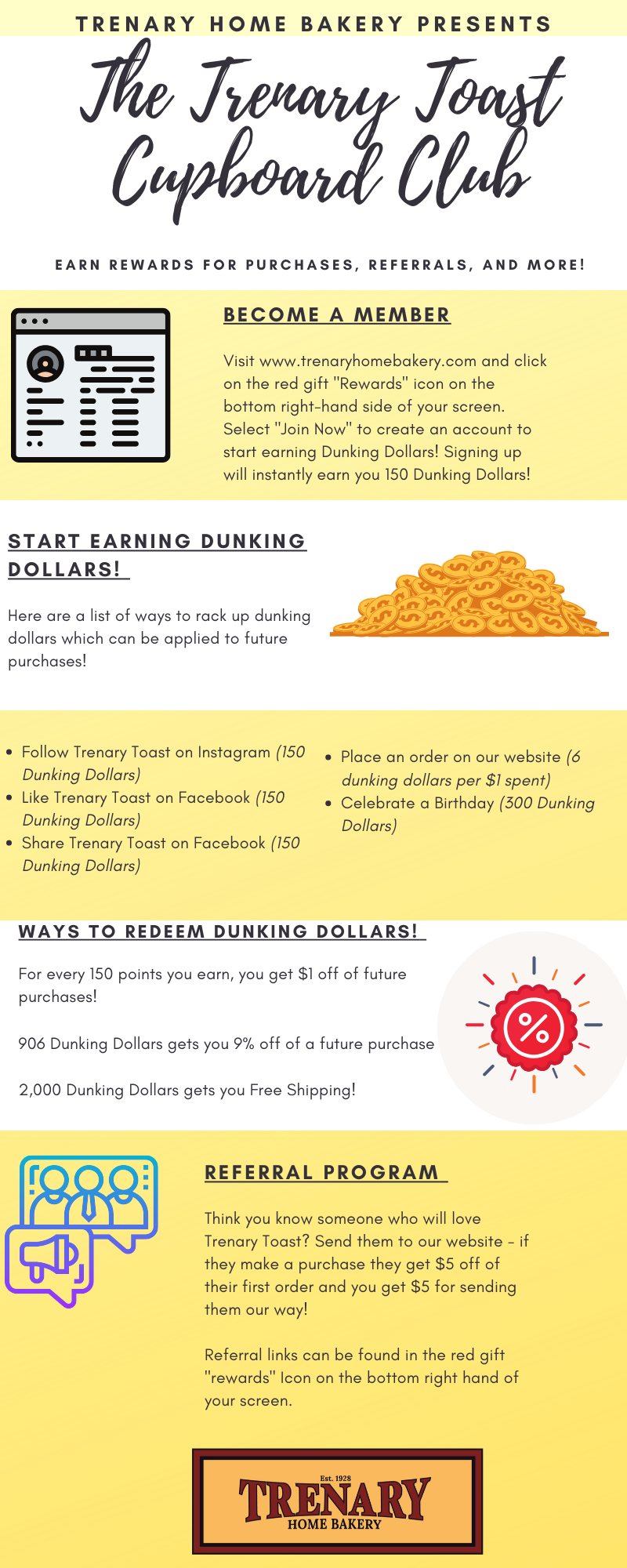 Introducing the Trenary Toast Cupboard Club! This points program is tailor-made to reward each purchase you make with us. You can even earn points, called "Dunking Dollars" by sharing our page on social media, referring friends, and more! 
 When taking any action like referring a friend, or liking our social media page, please do so via the links found in the "Rewards Tab" on the bottom right hand of any page on our website. Please see the images below for reference.
Happy Dunking & Crunching!